Time Efficient
Our workouts require
less than 15 minutes performed only once per week.
Quality Equipment
We utilize a low force, slow and motionless high intensity training (HIT) protocol that thoroughly and safely recruits and stimulates both slow twitch and all three
fast twitch muscle fibers.
One-On-One Training
There will never be more than one person training at a time so that your coach can provide you with his undivided attention during your entire exercise session.
Our Approach
Located in the heart of Niagara, in Fonthill, Kwik Fit Niagara is a state-of-the-art fitness facility.
We only employ procedures that have been tested and proven through years of scientific review.  As a result, all of our clients increase strength, enhance cardiovascular health, raise their basal metabolic rate, lose fat and improve their functional ability – in a time-efficient program.
Kwik Fit Niagara has improved the performance of people from all walks of life from busy professionals and business owners to advanced athletes and senior citizens.  Our program is based on the research and program developed by Dr. Doug McGuff and John Little, as published in their book, Body By Science.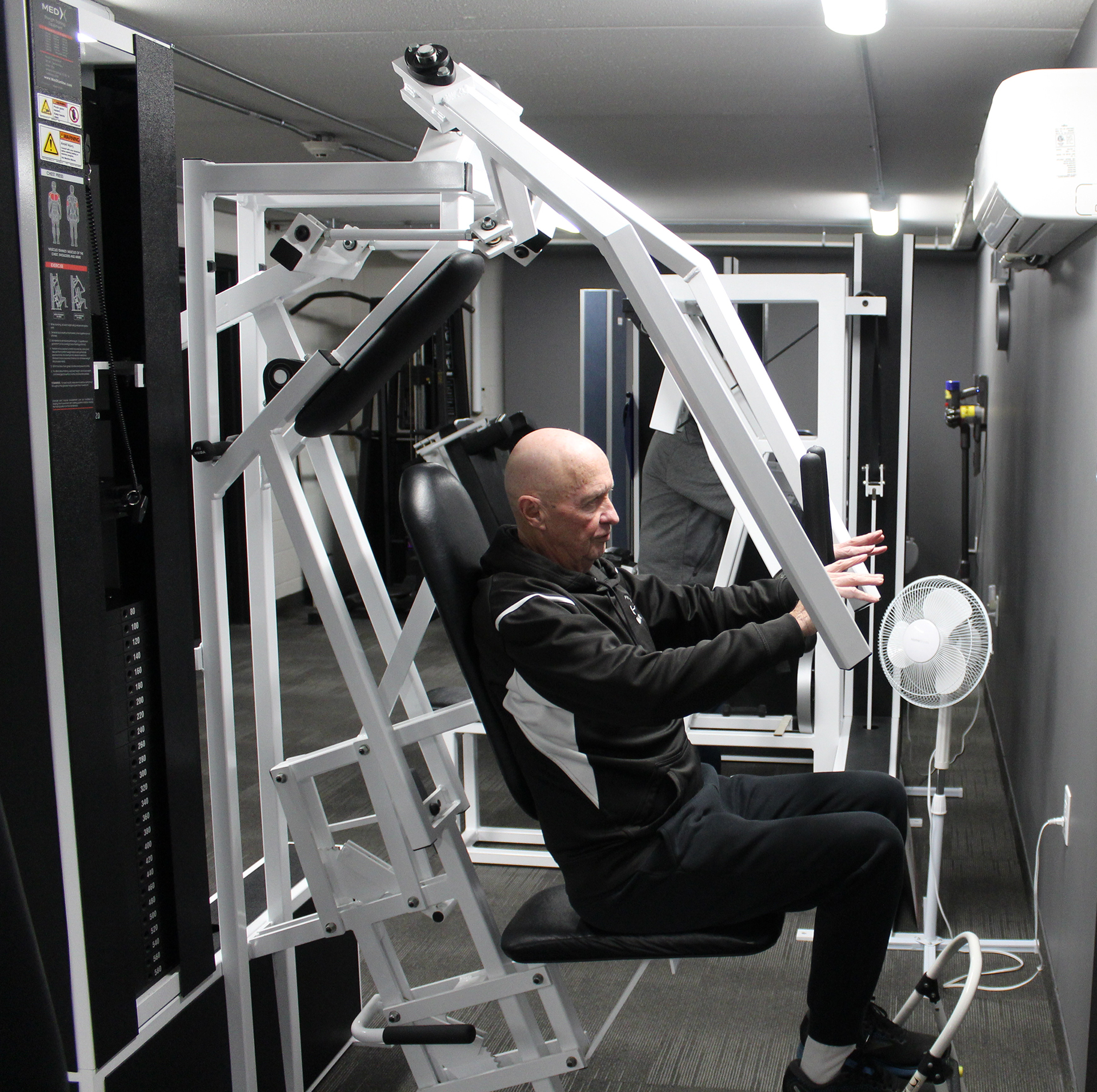 Reviews

I've been training at Kwikfit since they opened and I can give it my highest recommendation. Need help getting back on track? Frank Adamson is the guy to help you get there!

I work out at Kwikfit Niagara so that I can still function well and not suffer from the normal signs of aging. I like it because it's only 15 minutes a week and after 2 hours I feel my energy come back. I now have a strong back and have more definition in my shoulders and upper body at 72 yrs old than I had in my 30s when I was in the military. The small amount of time I spend on strength training at Kwikfit Niagara also gives me the strength and energy to walk a lot.

Kwikfit strengthened my "core" muscles and improved my balance significantly!

One of the best workouts I've ever had!

Until I found the book Body by Science I never imagined 15 minutes of intense training per week could bring these results, my strength doubled in one year. Great one on one workout, no sweat, lifting heavy on safe machines to failure, 6 full days of prescribed recovery – we are so lucky to have this world class service available right here in Niagara! Frank and his team will get you sustainable, measurable results if you stay committed, once per week for 15 minutes, who can't do that?